Im Rahmen der Ausstellung "Der Alchimist Heinz Hajek-Halke" (08.11-04.11.2012) an der Akademie der Künste zu Berlin gab es vom 26.-28. September 2012 einen Workshop für Schüler der Jahrgangsstufe 4. Die Schüler kamen von der Grundschule am Fliederbusch aus Neukölln.
"Vor dem Objektiv der Kamera wurden Bilder komponiert, bestehend aus natürlichen lichtdurchlässigen Materialien und Objekten aus der Welt der Technik wurden immer wieder neue Kompositionen erstellt und unterschiedlich ausgeleuchtet, um abwechslungsreiche Bilder zu schaffen."
Ein paar der schönsten Bilder sind hier zu sehen. Es waren bei weitem mehr, es ist nur eine Auswahl.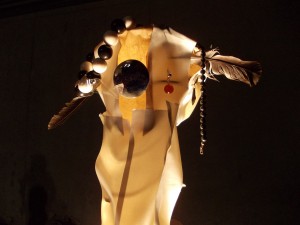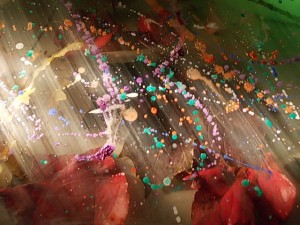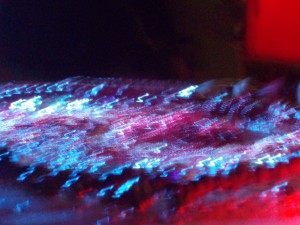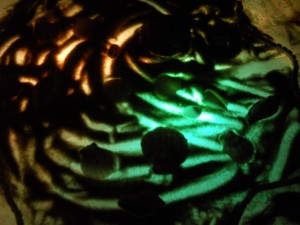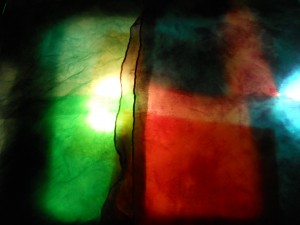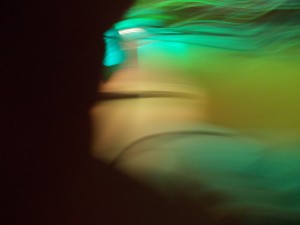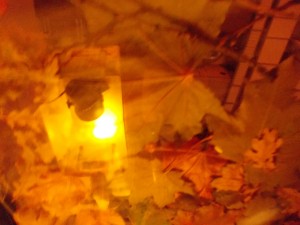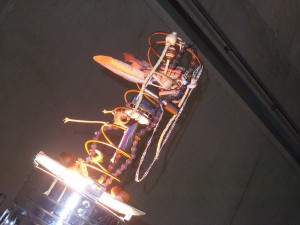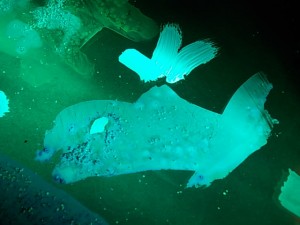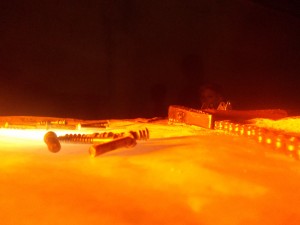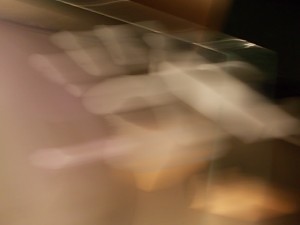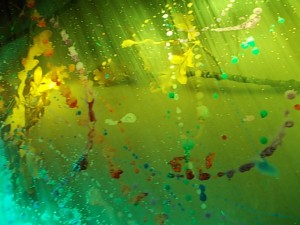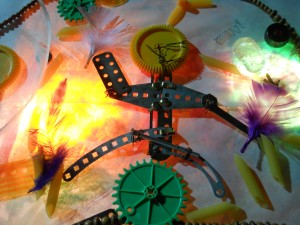 During the exhibition "The Alchemist: Heinz Hajek-Halke" at the Academy of Arts in Berlin a workshop with 8 year old children, from a school in Neukölln, took place. The kids built pictures in front of the camera on glass plates, with sand and other transparent material, some built threedimensional objects. The main goal was to experiment with light, transparency, color and with shaky camera. The results were fantastic.