February 2021
Film about the exhibition in Bitterfeld ON MY WAY. The exhibition is fantastic not only for children and hopefully it will be open soon. Due to the covid situation the exhibition is closed since November.
November 2020
Translation of Dora Kaprálovás "Letters to the dead" from Czech to German for the Czech Cultural Center in Vienna. Have a look!
October 2020
Starting my Journastic fellowship at the FU and thus continue my work about the Karl-Marx-Allee in Berlin. Updates will follow soon.
June – September 2020
My first online workshop with children from a primary school in Anklam started in June. An interesting experience- Even though it worked very well in a way, a classic workshop is much nicer and more intense. So we met in September in Anklam and spent three great days where the children could finish their films they started in June. This online – offline combination was really great.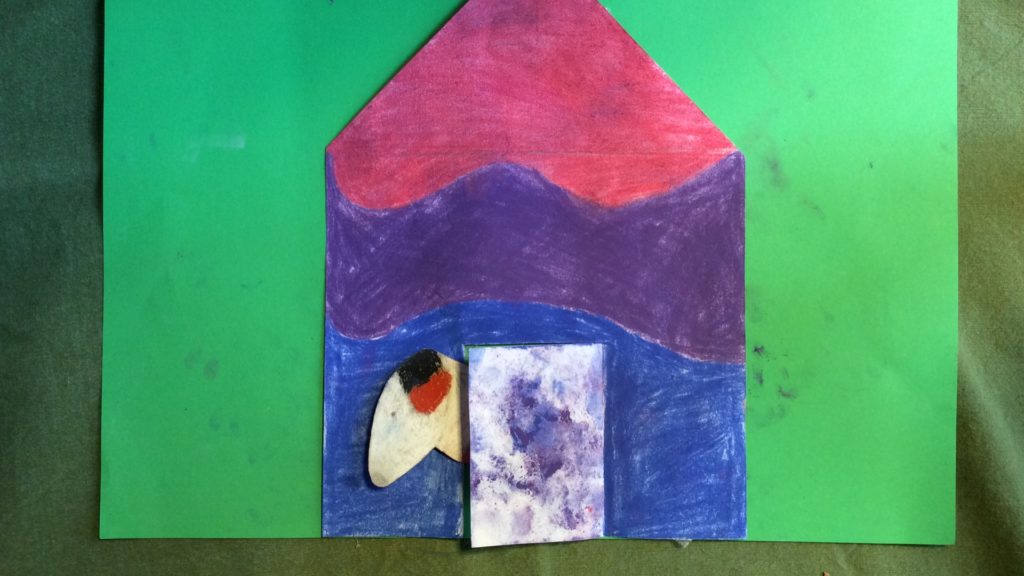 May 2020
The exhibition "Kosmos Heartfield" at the Akademie der Künste is open and you can see the workshop film "Inspirationen" made by students from Zatlanka Gymnázium Prague last November and finished in this year also there. Or on the website. Due to covid 19 you have to order a ticket beforehand.
March – April 2020
Due to the covid 19 situation all workshops are stopped. But with the support of the Kunstwelten, a program of the Akademie der Künste Berlin, I started a youtube channel for children.
January – March 2020
Translation of Dora Kaprálovás text "The hundred year old fox in the park" from Czech to German for a German radio project by Horizon Factory.
Ongoing photography workshop with children from a refugee house in Berlin.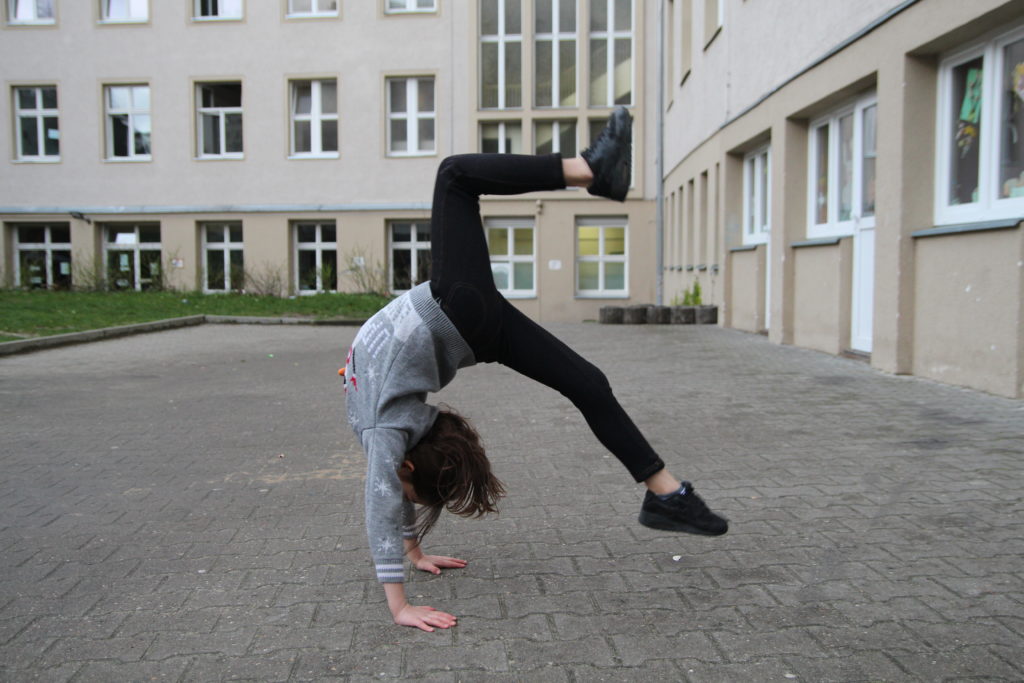 November 2019 – April 2020
John Heartfield in Prague – a workshop film inspired by John Heartfields works and his life, realized by students from Prague. The finished works should have been presented during a exhibition at the Akademie der Künste in Berlin Kosmos Heartfield. Due to the covid 19 situation the exhibition is online and the film from Prague too.
October 2019
Adobe After Effects Seminar in ODF – Eberswalde
October 2019
Frankfurter Buchmesse – Presentation of Dora Kaprálovás book "Winterbuch der Liebe" (Winterbook of Love) translated by me.
October 2019
Starting a long project: Madrid – Bitterfeld – Anklam "Staffelfilm" (Relay-Film) with children about travelling.
May 2019
My second film with children from a kindergarden.
February 2019
A filmworkshop with 17-19 year old at the beautiful Lubmin. With Aleksandra Odic we spent intensive 5 days at the sea. The young people decided to film a short mystery-horror comedy.
October 2018
Filmworkshop in Zerbst with 4th grade school children. The children decided to put Astrid Lindgrens protagonists in a detective – space story. With Aleksandra Odic and the children we had quite a wild time.

July 2018
Second workshop film created at the Akademie der Künste during the exhibition: "Abfallprodukte der Liebe – Elfi Mikesch, Rosa von Praunheim, Werner Schroeter"
June 2018
Photographs in Host, Czech Magazine. A reportage about Rixdorf in Berlin written by Dora Kaprálová.
June 2018
One of two workshop film created at the Akadmie der Künste with 3rd grade school children.
April 2018
Exhibition of Miroslav Tichýs photographs at Colone in the Agentur V8 with the camerawoman Beate Scherer
Filmpresentation of "Worldstar"
New workshopfilm from the Akademie der Künste "Tonlexikon" an experimental photographic film with 3rd grade school children. One of my favrourite.

January 2018
5 Workshopfilms finished.
I cannot tell which one is my favourite, I like them all.
July 2017
A video installation about Romanticism today is exhibited in the Runge House in Wolgast. Tue-Sunday 11 a.m. till 4 p.m.

March 2017: A music video for Joe Kučera and Carlos Mieres is here.
The 7th of March we had a concert in the wonderful Speiches Rock und Blueskneipe Berlin.

check out the interview on rock radio.de on Sunday the 12th at 2p.m. an interview with Joe Kučera and at the end also with me.
December 2016: two new workshop films with children (4th and 6th grade) during Kunstwelten (a program of the AKademie der Künste Berlin) once in Torgelow and once in Bitterfeld-Wolfen.
Future Works on TV: 3sat 3.11. at 1:45 /
and then at
ONE 22.11. at 14:05; 23.11. at 4:45; 23.11. 8:50; 26.11. 8:30
June 16 – Stadt der offenen Türen / DEMOPOLIS open city – public places
new workshop films made at the Akademie der Künste zu Berlin with young people from the Karuna house e.V. who made plans for a city they would like to live in.

June 16: FUTURE WORKS on TV again. Eins Plus, Sunday the 5th of June at 8:15 p.m. and the 6th at 6:45 p.m.

May 16: Cover photography for Dora Kaprálovás new book Berlínksý zápisník. Great book by the way.
February 16: Images in the Czech magazine Reportér
January 16: Once more new stopmotion films made with children from Berlin:

and also

Inspired by the exhibition "Bodenlos – Vilém Flusser und die Künste".
December 2015 The new stopmotion short made with children is online:
Dream diary – inspired by Alice in Wonderland. Enjoy!

November 2015
14th of November at the Akademie der Künste in Berlin: Lange Nacht: diskussions, theatre, music, cinema and later presentation of workshop films and also "Traumtagebuch-Alice in Wonderland" the new Sleeping Tiger workshop film.
FUTURE WORKS on TV
EINS PLUS: the 15th of November at 08:15 p.m. (and at 2 a.m and 6:45 p.m. the 16th of November)
17th of November at Berliner Stadtbibliothek, Berlin-Saal at 18:00 reading by Jaroslav Rudiš and screening of the workshop film 'Jestli se nebojíš tak pojď' / 'Komm mit, wenn Du Dich traust' by sleeping tiger. Discussion about the 17th of November and Velvet Revolution.
October
Future Works on TV: SWR: the 29th of October at 12:30 a.m.
May 2015
New workshop film finished. This time Hansel and Gretel. You don't have to understand German I think:

This film was realized with children around the age of 8 and 9 during a stop motion workshop in Berlin. In five days the children built the set and wrote the screenplay. One month later another group of children of the same age worked on the animation, the songs and sound design.
And for me it was the first time to edit in Lightworks. It worked well and was fun.
November 2014:
Future Works in Cinema: 6th at 3p.m. at the Filmfest Berlin Lichtenberg
& on TV: the 16th of Novemer at 8 p.m. on EinsPlus
August 2014:
The Future Works DVD is out! Hooray!
Design: Superultraplus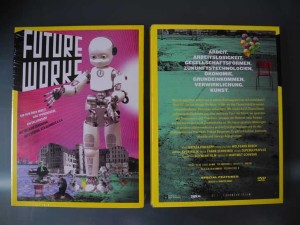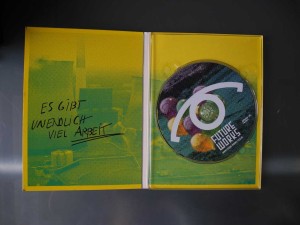 June 2014
Again a new pixilation workshop film is finished!
AusFlug – ExCursion 2014
This film was realized with children around the age of 8 and 9 from the Gebrüder-Grimm-Grundschule Anklam during a pixilation workshop in the course of KUNSTWELTEN (Akademie der Künste & Bundesagentur für politische Bildung). In five days the children experimented with pixilation wrote a story and made a lot of pictures. It was great fun as always, also the postproduction.

Future Works now on realeyz!
New pixilation workshop

FUTURE WORKS on TV
on 1Plus the 19th January 2014 at 20:15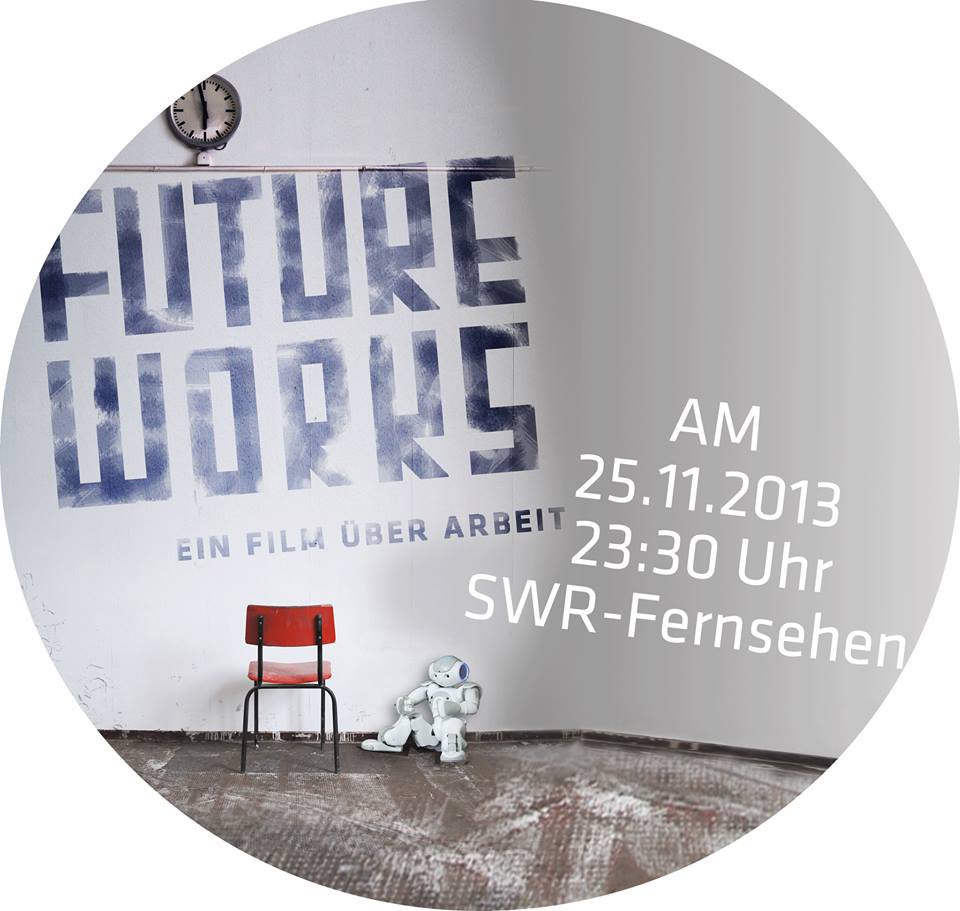 Truth box (by Meriam Bousselmi) documentation is finished and also the pixilation workshop film is done. Enjoy!19_03IMG_0639.JPG